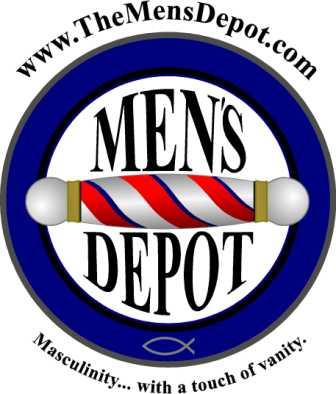 The Men's Depot Barbershop
Serving Brainerd, MN Nisswa, MN Crosslake,MN and surrounding areas
The Men's Depot is a full service, community Barbershop. Providing all the services you would expect from any good shop, but with the added benefit of products and services offered by the Barbershop's of old, updated and improved with a modern flare. At The Men's Depot, we work hard to be your "go to place" for all your male grooming answers and solutions. We strive to provide a clean, pleasant, and interesting environment, as well as a place you look forward to spending your time. We want you to feel that the time you spend with us is time well spent, whether it be for a quick trim, or the leisure of a haircut, shave, and facial.
Our commitment is to excellence through ongoing training and education, AND we do value your input, constructive criticism. Our "ears" are always open to your thoughts and opinions on new products and services we could offer.
The ultimate goal at The Men's Depot is to provide quality services and products that will exceed your expectations at a price that will keep you coming back. Our desire is for you to leave The Men's Depot, refreshed, relaxed, refined, and hopefully a little more educated about the quality products and services we offer. In fact, we want you to feel so confident with your purchases that you will only not hesitate to come back again, but would recommend us to your family and friends as well.

View Larger Map
Copyright &copy 2012 The Men's Depot. All rights reserved.